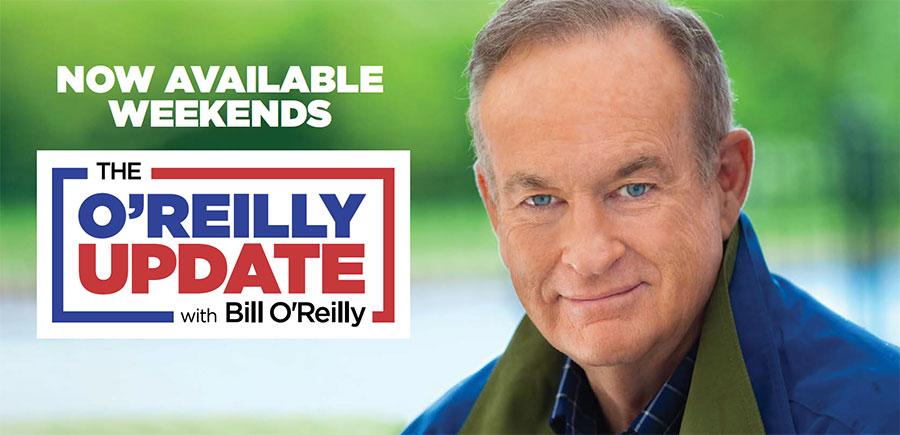 Due to the success of The O'Reilly Update we will be adding a weekend version of the show. Join Bill as he dives into the issues that impact us all in the bold, fresh way only he can deliver.
The weekend edition of The O'Reilly Update will feature the best content of the show from the week along with other material from the Bill O'Reilly archives.
15 minute feature, available for clearance Saturday and/or Sunday between 6a-7p local time. Fed on Fridays 12:15pm ET.
Syndicated by Key Networks.
All advertising is included in the feature, no additional barter units.
2 minutes of local avails in the feature.

For syndication information call 844-KEY-NETS (539-6387) today!