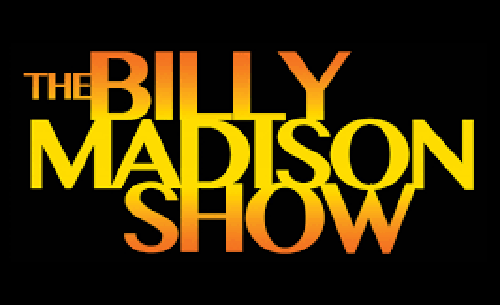 17TH TO 1ST PLACE IN JUST 7 WEEKS!
The Billy Madison Show is a funny, irreverent show built for guys by guys. The successful, proven radio program features Billy as the leader of a group of passionate, curious and "unique" individuals that work hard and know how to blend great original content and lifestyle entertainment targeted to active adults.
A Message From Billy
Take Your Station To Number One
Bringing syndication into morning drive on your station is a huge decision. There have to be certain things you expect from a syndicated brand that leads you to make that decision. A syndicated show needs to deliver you reliable, relatable content that exceeds anything you can find locally and within budget. It needs to deliver a turn-key brand that fits all facets of your station's image, and most importantly it needs to win.
"In a nutshell, he's ascended to number one everywhere he wasn't already. he ran the table in every male demo–number one men 12+, 18+, 18-34, 18-49, 25-54, and 35-64. in adult demos, he came as close to running the table as I've ever seen—number one persons 12+, 18+, 18-34, 18-49, and 25-54. apparently a few 55+ women have yet to catch on, as he's only third place persons 35-64. we're working on that."
The Billy Madison Show began airing on 99.5 KISS in San Antonio on November 28, 2011. And it only took one book before the needle started to move. In a newly minted "PPM World" the Billy Madison Show took the daypart from 16th in a market to number one. The Billy Madison show outrates and outbills the other dayparts by 30%.
In addition to Billy, the show is comprised of Derek (Co-Host), Jared (Executive Producer) , and John (Goober). The show uses social media CONSTANTLY and has a huge imprint on Twitter.
The success of The Billy Madison Show can be traced back to Billy, an extremely hard worker. While most morning show hosts rely heavily on morning show preparation services for daily topics, Billy creates his own show prep for each show. You get something unique and it works and wins.
The ensemble that Billy has grouped around him creates an environment that is hard to capture in our industry. You will win the daypart, you will win in social media, and your reps will win with clients.
(roll over for more information)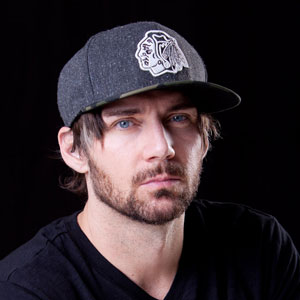 Billy Madison
Host
Billy Madison
Billy is a man from humble beginnings. Raised by his Grandmother in a Catholic Community just outside of Minneapolis, Minnesota. He is the undisputed Captain of The BMS and a champion of women's rights, That's where the Grandmother influence comes in. Guy's find him funny, Girls find him attractive. Billy spends the majority of his day prepping for the next show, In between working out and shopping.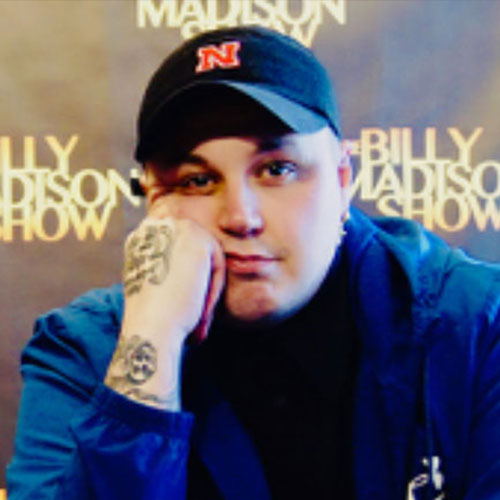 Derek
Co-Host
Derek
Derek is the least shy member of the BMS. He talks about his love of Marijuana as well as the number of guys his Mom has probably had sex with. He's a degenerate gambler as well as a horrible money manager. People often feel better about themselves after Derek speaks.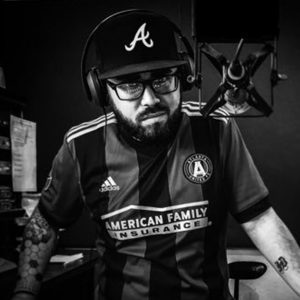 Jared
Executive Producer
Jared
Jared is the newest member of the team. Often running at 100 miles an hour he works hard at making sure the BMS is running smoothly. Though he sounds like Mickey Mouse the things he says are anything but Disney friendly. Jared has found is spot as being the guy that makes people double take and say "that was weird".